How it works
Submit an enquiry to a product.
Wait for a call from nearest supplier from your area.
Get quote and product details.
Choose best from them.
Recently Added Suppliers
New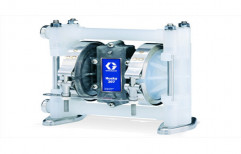 Graco India Pvt. Ltd.
from Gurgaon
The Husky 307 Double Diaphragm Pump operates on as little as 20 psi (1.4 bar, 0.14 MPa) and is avail.