How it works
Submit an enquiry to a product.
Wait for a call from nearest supplier from your area.
Get quote and product details.
Choose best from them.
Recently Added Suppliers
New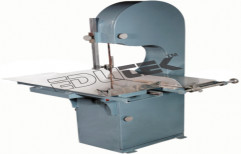 Edutek Instrumentation
from Ambala
Bone & Meat Cutting Machine ETMA-407is used by anatomy & meat departments for cutting & p.