Featured Suppliers
How it works
Submit an enquiry to a product.
Wait for a call from nearest supplier from your area.
Get quote and product details.
Choose best from them.
Recently Added Suppliers
Product Description
The M-20iA/10L is a 6-axis articulated handling robot that provides high quality performance. It features a slim wrist interference radius of 110 mm, a J3 cantilevered arm, and a 50 mm diameter hollow wrist. It also has the capability to accommodate payloads of up to 10 kg. Furthermore, it is suitable for use in unloading and loading jobs. It is capable of taking on high speed tools. This is attributed mainly to its high allowable wrist movements. It also has an inertia for complex tools and mounting. It also has special features such as ARC MATE 100iCe and ARC MATE 100iCe/6L.

Similar Products
New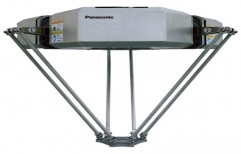 New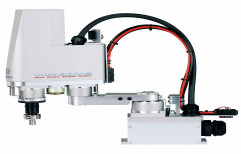 Yamaha Motor Co.,Ltd.
from
Introduces the Extra small SCARA robots. Only this robot has a completely beltless structure in i.