Featured Suppliers
How it works
Submit an enquiry to a product.
Wait for a call from nearest supplier from your area.
Get quote and product details.
Choose best from them.
Recently Added Suppliers
Product Description
The CRL offers a choice of either end load or top load versions. For top load, the CRL will load products into static cartons, and with an optional carton management system (CMS), will also load products into moving cartons. The end load version tracks and loads products into the moving pockets of an end load cartoner. End of arm robot tools enable rotation, grouping or shingling of products for maximum flexibility. This equipment has a single pick or multi-layer collations and can produce up to 700 pieces per minute. With software written in OMAC (PackML) standard, this menu-driven Insight® HMI enables easy setting and adjustment of all conveyor speeds, collations and robotic positioning, as well as accessing shift data, performance monitoring, on-screen diagnostics and multi-language selection.
Similar Products
New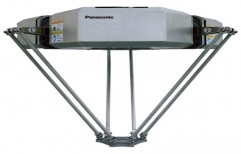 New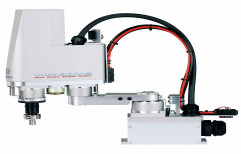 Yamaha Motor Co.,Ltd.
from
Introduces the Extra small SCARA robots. Only this robot has a completely beltless structure in i.