Featured Suppliers
How it works
Submit an enquiry to a product.
Wait for a call from nearest supplier from your area.
Get quote and product details.
Choose best from them.
Recently Added Suppliers
Product Description
Y&D-Gseries Universal machine control system combined with excellent, precise positioning capability, the point can be widely used in plastic, PCB cutting / drilling,PCB solder, lock screw, the pick-and-place components (Pick & Place), visual inspection, etc. .. application.
Features:
1:Closed-loop stepper motor or servo motor system, even if the heavy load or will not rapid speed up the occurrence of the phenomenon of out-of-step.

2:Double-track line of precision design, with high-precision ground ball screw-class, high-precision positioning characteristics.

3:Teach-pendant programming, easy instructions, easy to use operation.

4:Universal-application design, with I / O control system, with the production of various types of conveyor application integration.

5: Is available diverse Waterloo sizes uniaxial, with the installation of fixation may be the work of a variety of changes in the size of models.
Similar Products
New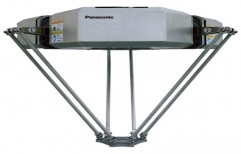 New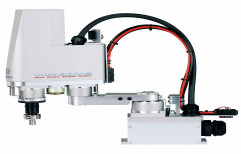 Yamaha Motor Co.,Ltd.
from
Introduces the Extra small SCARA robots. Only this robot has a completely beltless structure in i.