Featured Suppliers
How it works
Submit an enquiry to a product.
Wait for a call from nearest supplier from your area.
Get quote and product details.
Choose best from them.
Recently Added Suppliers
Product Description
The robot MIP Junior 200 is a four-axis robotic arm, with a working radius of 400mm.

Main features
- Easy to use. It's controllable through an integrated touch-screen (in the foot), and programmable thanks to an intuitive and easy software, requiring no specific skills or trainings, as well as an hand learning. Therefore, it's very easy to modify it according to production changes.

- Facility of installation and adaptation. It is moveable by hand (11kg), easy to connect (plug 24V or 220V), quick fixing system.

- Safe and collaborative. Low dangerousness through multiple safeties, which allows people to work close to or in collaboration with the robot (without barriers).

With a entry-level model price below those of the market, Junior 200 has a fast ROI and will quickly become an asset to your business.

The installation of a MIP Junior 200 will allow to increase productivity, quality, and flexibility of your production line (according to your specificities).
Similar Products
New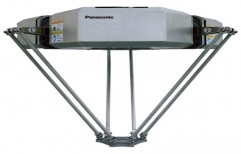 New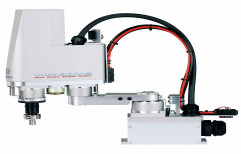 Yamaha Motor Co.,Ltd.
from
Introduces the Extra small SCARA robots. Only this robot has a completely beltless structure in i.