Featured Suppliers
How it works
Submit an enquiry to a product.
Wait for a call from nearest supplier from your area.
Get quote and product details.
Choose best from them.
Recently Added Suppliers
Product Description
Leveraging the skills of our qualified team of professionals, we are instrumental in offering a wide range of Single Phase Open Well Panel Board
Price Range: Rs. 300-500/Piece
Similar Products
New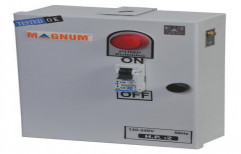 Magnum Switchgear
from
Magnum Single Phase Open Well Pump Panels are elegantly designed generally comprise of MCB and heavy.