Related Suppliers
How it works
Submit an enquiry to a product.
Wait for a call from nearest supplier from your area.
Get quote and product details.
Choose best from them.
Recently Added Suppliers
About Us
Bhavani Industries from Bengaluru, Karnataka, India is Manufacturer of Fuel Injection Pump, Modular Kitchen. Bhavani Industries is established in year and currently having more than 3 employees. Manager is Manager of Bhavani Industries. You can contact Bhavani Industries by sending an email on or directly send an enquiry here.
Company Facts
| | |
| --- | --- |
| Nature of Business | Manufacturer |
| Additional Business | Service Provider |
| Contact Address | #1263/C, Arakere, 2nd Cross, Vijayashree Layout, Opp. Hulimavu Gate, BG Road, Bangalore - 560 076, K , Bengaluru, Karnataka, 560076, India |
| Industry | Manufacturer |
Our Products
New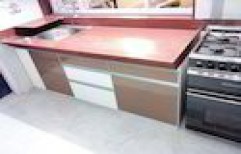 Bhavani Industries
from Ahmedabad
Being pioneers in this industry, we are engaged in manufacturing and supplying Indian Modular Kitche.
100000.00
98000
per Piece
Bhavani Industries Price List
| Product Name | Approx Price | Latest Price |
| --- | --- | --- |
| Indian Modular Kitchen | 100000.00/Piece | Get Latest Price |