Related Suppliers
How it works
Submit an enquiry to a product.
Wait for a call from nearest supplier from your area.
Get quote and product details.
Choose best from them.
Recently Added Suppliers
About Us
Dhwani Doors from Thane, Maharashtra, India is Manufacturer of PVC DOORS, PVC Membrane Door, PVC Windows, Wooden PVC Door, PVC Fiber Door, PVC Flush Door, PVC Laminated Door, hardware, Door Frames. Dhwani Doors is established in year 2010 and currently having more than 10 employees. Mr Ashish Thakkar is Owner of Dhwani Doors. You can contact Dhwani Doors by sending by clicking Request Callback or Get Quotes button
Company Facts
| | |
| --- | --- |
| Business Name | Dhwani Doors |
| Nature of Business | Manufacturer |
| Company CEO | Ashish Thakkar |
| Registered Address | Sr No 22/2, Near Bharat Garden Restaurant, Dhanori, Pune, Maharashtra 411015 |
| Total Number of Employees | More than 10 |
| Year of Establishment | 2010 |
Our Products
New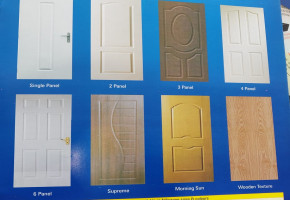 Dhwani Doors
from Pune
FRP Doors are termite proof fire proof and waterproof doors which are of great quality.
New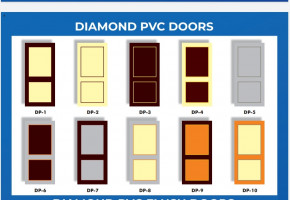 Dhwani Doors
from Pune
PVC Doors are low cost light weight doors to be used for bathrooms.
New
Dhwani Doors
from Pune
Laminated Doors are plywood laminated doors used for bedrooms and balcony.