Related Suppliers
How it works
Submit an enquiry to a product.
Wait for a call from nearest supplier from your area.
Get quote and product details.
Choose best from them.
Recently Added Suppliers
About Us
GOODWIN TRADING LLC from Al Qusais, Dubai, United Arab Emirates is Manufacturer of Submersible Pumps, Submersible Water Pump, Pumps, Pump Accessories, Open Well Submersible Pump, Openwell Pumps. GOODWIN TRADING LLC is established in year 2003 and currently having more than 1-10 employees. Mr. Goodwin is CEO of GOODWIN TRADING LLC. You can contact GOODWIN TRADING LLC by sending by clicking Request Callback or Get Quotes button
Company Facts
| | |
| --- | --- |
| Business Name | GOODWIN TRADING LLC |
| Nature of Business | Manufacturer |
| Company CEO | GOODWIN TRADING LLC |
| Registered Address | Al QuozAl Quoz Industrial Area 4 - Dubai - United Arab Emirates |
| Total Number of Employees | More than 1-10 |
| Year of Establishment | 2003 |
Our Products
New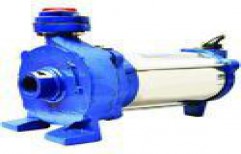 GOODWIN TRADING LLC
from Dubai
We are successfully meeting the varied requirements of our clients by providing the best quality ran.
New
GOODWIN TRADING LLC
from Dubai
Being a customer oriented organization, we are deeply engaged in offering a wide array of 1 HP Subme.
GOODWIN TRADING LLC Price List
| Product Name | Approx Price | Latest Price |
| --- | --- | --- |
| Single Phase Openwell Submersible Pump | 5250.00/Piece | Get Latest Price |
| 1 HP Submersible Pump | 10000.00/Piece | Get Latest Price |