How it works
Submit an enquiry to a product.
Wait for a call from nearest supplier from your area.
Get quote and product details.
Choose best from them.
Recently Added Suppliers
About Us
HP Sound Plus from , , India is Wholesaler of . HP Sound Plus is established in year 2020 and currently having more than Upto 10 employees. Ramaji Prajapati is CEO of HP Sound Plus. You can contact HP Sound Plus by sending an email on or directly send an enquiry here.
Company Facts
Nature of Business
Wholesaler
Company CEO
Ramaji Prajapati
Total Number of Employees
Upto 10 People
Year of Establishment
2020
Legal Status of Firm
Individual - Proprietor
Annual Turnover
Upto Rs. 50 Lakh
GST No.
27BGPPP3090M1ZN
Payment Mode

Bank Transfer
RTGS
Cheque
Online

Shipment Mode
By Road
Our Products
New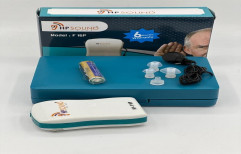 New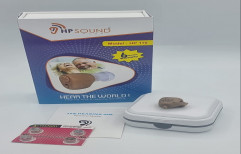 New
HP Sound Plus Price List
| Product Name | Approx Price | Latest Price |
| --- | --- | --- |
| F 16P Pocket HP Sound Plus Hearing Aid | 999.00/Piece | Get Latest Price |
| HP 116 Mini HP Sound Plus Hearing Aid, In The Canal | 1099.00/Piece | Get Latest Price |
| HP B13 BTE HP Sound Plus Hearing Aid, Behind The Ear | 999.00/Piece | Get Latest Price |