Related Suppliers
How it works
Submit an enquiry to a product.
Wait for a call from nearest supplier from your area.
Get quote and product details.
Choose best from them.
Recently Added Suppliers
About Us
JRS Pipes and Tubes from Ghaziabad, Uttar Pradesh, India is Wholesaler of Pipe Hooks, PVC Pipes. JRS Pipes and Tubes is established in year 2000 and currently having more than 48 employees. Mr. Vikas Gupta is Owner of JRS Pipes and Tubes. You can contact JRS Pipes and Tubes by sending by clicking Request Callback or Get Quotes button
Company Facts
| | |
| --- | --- |
| Business Name | JRS Pipes and Tubes |
| Nature of Business | Wholesaler |
| Company CEO | Vikas Gupta |
| Registered Address | Plot No.19, Prakash Industrial Estate, Sahibabad, Uttar Pradesh - 201005 (INDIA) |
| Total Number of Employees | More than 48 |
| Year of Establishment | 2000 |
Our Products
New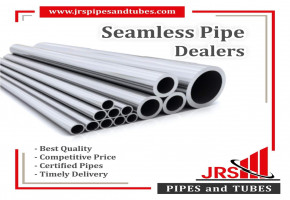 JRS Pipes and Tubes
from Ghaziabad
With the help of our profoundly experienced group of experts, we exchange and supply a prevalent qua.