Related Suppliers
How it works
Submit an enquiry to a product.
Wait for a call from nearest supplier from your area.
Get quote and product details.
Choose best from them.
Recently Added Suppliers
About Us
M/s Kundu Electric from Kolkata, West Bengal, India is Wholesaler of Solar Charge Controller, Solar LED Street Lights, Solar Panels, Solar Panel Mounting Structures, Solar Inverter, Solar battery, Monoblock Pumps, Centrifugal Monoblock Pumps. M/s Kundu Electric is established in year 2004 and currently having more than Upto 10 People employees. Mr Subhash (Owner) is Owner of M/s Kundu Electric. You can contact M/s Kundu Electric by sending an email on or directly send an enquiry here.
Company Facts
| | |
| --- | --- |
| Business Name | M/s Kundu Electric |
| Registered Address | Hasnan Makalpur Hooghly |
| Total Number of Employees | More than |
Our Products
New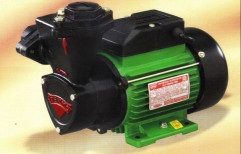 M/s Kundu Electric Price List
| Product Name | Approx Price | Latest Price |
| --- | --- | --- |
| Temxo Single Phase Texmo Mini Monoblock Pump, Model Name/Number: Aquagold-2, 2800 Rpm | 4000.00/Piece | Get Latest Price |