Related Suppliers
How it works
Submit an enquiry to a product.
Wait for a call from nearest supplier from your area.
Get quote and product details.
Choose best from them.
Recently Added Suppliers
About Us
M & Z Imports from Mumbai, Maharashtra, India is Manufacturer of Immersion Heaters, Tubular Heaters. M & Z Imports is established in year 1985 and currently having more than 300 employees. Murtuza Ujjainwala is Proprietor of M & Z Imports. You can contact M & Z Imports by sending an email on murtuza@mnzimports.com or directly send an enquiry here.
Company Facts
| | |
| --- | --- |
| Nature of Business | Manufacturer |
| Additional Business | Exporter, Importer |
| Company CEO | Murtuza Ujjainwala |
| Contact Address | 10th Floor, Office No-4, Buliding No 3 Navjivan Commercial Premises Co-operative Society Ltd, Lamington Road, Mumbai, Maharashtra, 400008, India |
| Industry | Manufacturer |
| Total Number of Employees | 26 to 50 People |
| Year of Establishment | 1985 |
| Legal Status of Firm | Sole Proprietorship (Individual) |
| Annual Turnover | Rs. 2 - 5 Crore |
Our Products
New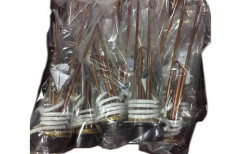 New