Related Suppliers
How it works
Submit an enquiry to a product.
Wait for a call from nearest supplier from your area.
Get quote and product details.
Choose best from them.
Recently Added Suppliers
About Us
Mazak from , , is brand of Robotic Cell. Mazak is established in year 0 and currently having more than 3 employees. is of Mazak. You can contact Mazak by sending by clicking Request Callback or Get Quotes button
Our Products
New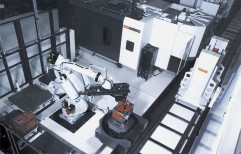 Mazak
from
The e-BOT Cell 720 is designed to realize up to 720 hours of unmanned opera.