Related Suppliers
How it works
Submit an enquiry to a product.
Wait for a call from nearest supplier from your area.
Get quote and product details.
Choose best from them.
Recently Added Suppliers
About Us
M. P. Patel & Co from Bengaluru, Karnataka, India is Wholesaler of WPC Doors, Mica Laminates, Acrylic Laminates, Merino Laminates, Wooden doors, Membrane Door, Sliding Doors, Bathroom Door, Balcony Doors, Kitchen Doors, Modular Kitchen, Teak Wood Doors, PVC Sheet, Pinewood Door, PVC Plastic Door, Sp Uncategorized. M. P. Patel & Co is established in year 1980 and currently having more than 5 employees. Mr. Bhaskar is Owner of M. P. Patel & Co. You can contact M. P. Patel & Co by sending by clicking Request Callback or Get Quotes button
Company Facts
| | |
| --- | --- |
| Business Name | Door, Plywood and Laminate Wholesaler |
| Nature of Business | Wholesaler |
| Company CEO | Darshan |
| Registered Address | No.21, Bannerghatta road, DRC Post, Opp. SPAR Hypermarket |
| Total Number of Employees | More than 5 |
| Year of Establishment | 1980 |
Our Products
New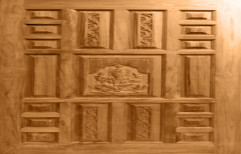 M. P. Patel & Co
from Bengaluru
We feel proud to introduce ourselves as one of the well-known manufacturers, wholesalers and traders.