Related Suppliers
How it works
Submit an enquiry to a product.
Wait for a call from nearest supplier from your area.
Get quote and product details.
Choose best from them.
Recently Added Suppliers
About Us
Shyama Hardware from Kawardha, Chhattisgarh, India is Wholesale Trader of Decorative Door, Sliding Doors, Open Well Submersible Pump, Borewell Submersible Pump, Borewell Pumps. Shyama Hardware is established in year 2017 and currently having more than 100 employees. Yugal Kishor Sahu is Owner of Shyama Hardware. You can contact Shyama Hardware by sending by clicking Request Callback or Get Quotes button
Company Facts
| | |
| --- | --- |
| Nature of Business | Wholesale Trader |
| Additional Business | Retailer |
| Company CEO | Yugal Kishor Sahu |
| Contact Address | In Front Of Vijaya Bank, Darripara, Kawardha, Chhattisgarh, 491995, India |
| Industry | Wholesale Trader |
| Total Number of Employees | Upto 10 People |
| Year of Establishment | 2017 |
| Legal Status of Firm | Sole Proprietorship (Individual) |
Our Products
New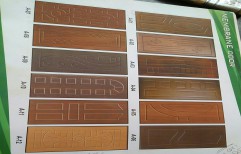 Shyama Hardware
from Kawardha
membrane door, flush doors, moulded panel doors, Tank veer doors, lamination doors, solid routed, wo.
New
Shyama Hardware Price List