Related Suppliers
How it works
Submit an enquiry to a product.
Wait for a call from nearest supplier from your area.
Get quote and product details.
Choose best from them.
Recently Added Suppliers
About Us
Sri Krishna Supplies from Hyderabad, Telangana, India is Exporter of WPC Doors, Decorative Door, Wooden PVC Door, Decorative Laminates, Sunmica Laminate, High Pressure Laminates, Laminates. Sri Krishna Supplies is established in year and currently having more than 3 employees. Krishna Kant is Owner of Sri Krishna Supplies. You can contact Sri Krishna Supplies by sending an email on or directly send an enquiry here.
Company Facts
| | |
| --- | --- |
| Contact Address | 1-7-631/2/1/1, Gemini Colony , Hyderabad, Telangana, 500020, India |
| Industry | Exporter |
Our Products
New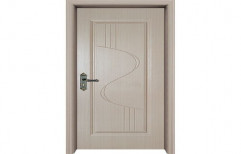 Sri Krishna Supplies
from Hyderabad
Wpc Door WPC Door Since inception, we are engaged in providing our customers with a quali.
190.00
186
per Square Feet
New
Sri Krishna Supplies
from Hyderabad
The printed Sunmica sheet is a popular brand of laminates. So popular, that contractors and vendors .
Sri Krishna Supplies Price List