Related Suppliers
How it works
Submit an enquiry to a product.
Wait for a call from nearest supplier from your area.
Get quote and product details.
Choose best from them.
Recently Added Suppliers
About Us
Uni Agencies from Ernakulam, Kerala, India is Wholesaler of Decorative Laminates, Sunmica Laminate, High Pressure Laminates, Laminates. Uni Agencies is established in year and currently having more than 3 employees. Vijaya Kumar is Owner of Uni Agencies. You can contact Uni Agencies by sending an email on or directly send an enquiry here.
Company Facts
| | |
| --- | --- |
| Nature of Business | Wholesaler |
| Company CEO | Vijaya Kumar |
| Contact Address | 63/4416-d, D2, D3, Kaloor Kadavanthra Road, Kathrikadavu Junction , Ernakulam, Kerala, 682301, India |
| Industry | Wholesaler |
Our Products
New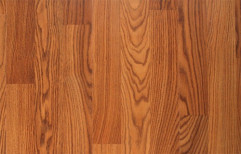 Uni Agencies
from Ernakulam
Laminates Sunmica sheet is a popular brand of laminates. So popular, that contractors and vendo.