How it works
Submit an enquiry to a product.
Wait for a call from nearest supplier from your area.
Get quote and product details.
Choose best from them.
Recently Added Suppliers
New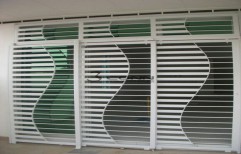 Rama Steel & Furniture
from Bhadohi
Iron Window Riding on unfathomable volumes of industrial expertise, we are manufacturing and su.
From Bhadohi, Uttar Pradesh, India, 221401
Rama Steel & Furniture is Manufacturer from Bhadohi. It is established in year and having plus employees.The contact address of Rama Steel & Furniture is Near Sarvodaya Hospital, Bhadohi, Gyanpur Road, Hariyawan .
Window Price List in Bhadohi
| Product Name | Price in INR | Supplier |
| --- | --- | --- |
| Jindal Iron Window | 75.00 / Kilogram | Rama Steel & Furniture |
Note: The above price is the approx price of Window. To get the latest Window price in Bhadohi, please contact the supplier.