How it works
Submit an enquiry to a product.
Wait for a call from nearest supplier from your area.
Get quote and product details.
Choose best from them.
Recently Added Suppliers
New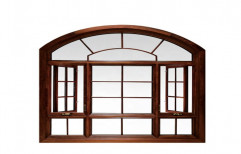 Rimpi Traders
from Nadia
Wooden Window Designs For Indian Homes This window is rigorously tested on various globally kno.
150.00
147
per Square Feet
From Nadia, West Bengal, India, 741101
Rimpi Traders is Manufacturer from Nadia. It is established in year 1999 and having 100 plus employees.The contact address of Rimpi Traders is R N Tagore Road, Krishnanagar, .
Window Price List in Nadia
| Product Name | Price in INR | Supplier |
| --- | --- | --- |
| Wooden Window Designs For Indian Homes | 150.00 / Square Feet | Rimpi Traders |
Note: The above price is the approx price of Window. To get the latest Window price in Nadia, please contact the supplier.