Related Suppliers
How it works
Submit an enquiry to a product.
Wait for a call from nearest supplier from your area.
Get quote and product details.
Choose best from them.
Recently Added Suppliers
About Us
Target Pumps from Ahmedabad, Gujarat, India is Retailer of Centrifugal Water Pump, Centrifugal Pumps, Self Priming Centrifugal Pump, Submersible Pumps, Water Pumps, Vacuum Pumps, Hydraulic Pumps, Sp Uncategorized. Target Pumps is established in year and currently having more than 3 employees. Rajendra is Owner of Target Pumps. You can contact Target Pumps by sending an email on or directly send an enquiry here.
Company Facts
| | |
| --- | --- |
| Nature of Business | Retailer |
| Contact Address | D-18, 3rd Floor, Galaxy Avenue, Near Galaxy Cinema , Ahmedabad, Gujarat, 382330, India |
| Industry | Retailer |
| Legal Status of Firm | Sole Proprietorship (Individual) |
Our Products
New
Target Pumps
from Ahmedabad
The most robust pump designed ever for water pressure boosting It was once said that great things.
New
Target Pumps
from Ahmedabad
Overview The Grundfos Hydro MPC booster systems are made to the very highest standards. Thanks to.
New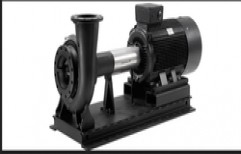 Target Pumps
from Ahmedabad
Overview Grundfos NK/NKG pumps are used in water supply, industrial pressure boosting, industrial.