Related Suppliers
How it works
Submit an enquiry to a product.
Wait for a call from nearest supplier from your area.
Get quote and product details.
Choose best from them.
Recently Added Suppliers
About Us
JN Tech Solutions from Bengaluru, Karnataka, India is Manufacturer & Supplier of Robot Controller. JN Tech Solutions is established in year 2017 and currently having more than 3 employees. Hanamanthgouda Yk is Senior Engineer of JN Tech Solutions. You can contact JN Tech Solutions by sending an email on or directly send an enquiry here.
Company Facts
| | |
| --- | --- |
| Nature of Business | Distributor / Channel Partner |
| Additional Business | Wholesaler, Exporter, Distributor, Supplier, Service Provider, Importer, Trader, Retailer |
| Company CEO | Vinay A N |
| Contact Address | Plot No. 591/A, 2nd Floor, Sri Durga Complex, Bengaluru, Karnataka, 560097, India |
| Industry | Manufacturer & Supplier |
| Year of Establishment | 2017 |
| Legal Status of Firm | Sole Proprietorship (Individual) |
Our Products
New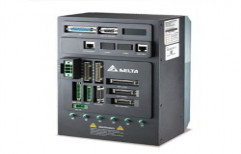 JN Tech Solutions Price List
| Product Name | Approx Price | Latest Price |
| --- | --- | --- |
| 1/3 Delta Robot Controller with Servo Drive Integrated | 200000.00/Piece | Get Latest Price |